Traditional Thanksgiving food not going to cut it this year? Looking for something new to spruce up the menu? Well here are three tried and true delicious recipes to incorporate into your yearly Thanksgiving dinner!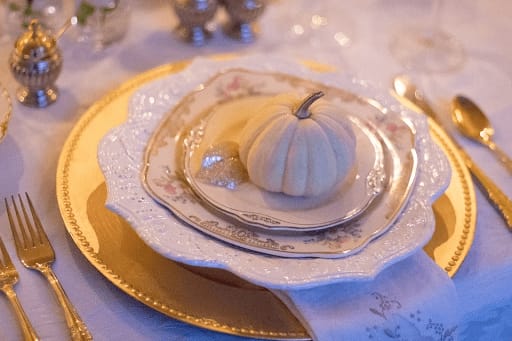 Cranberry Sauce
Prep time: 10 min
Cook time: 15 min
Ready in: 8 hours 25 min
Ingredients:
1 cup water
4 cups fresh cranberries
¾ cup sugar
1 cup chopped apricots
1 cup golden raisins
1 tbsp grated orange zest
Directions:
In a large saucepan over medium heat, mix the orange juice, water, cranberries, sugar, apricots, raisins, and orange zest.
Stir constantly until sugar has dissolved, about 5 minutes.
Bring to a boil and cook 10 minutes or until cranberries have burst.
Remove from heat and chill at least 8 hours, or overnight, before serving cold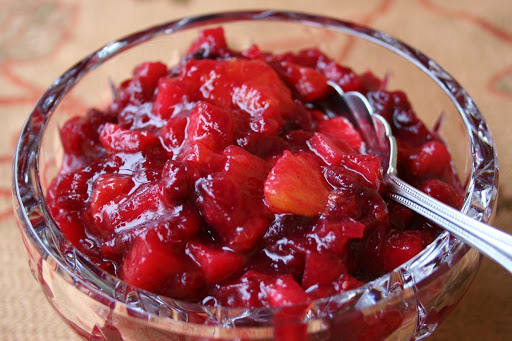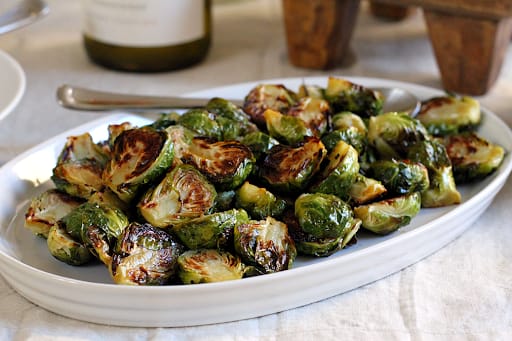 Balsamic Roasted Brussels Sprouts
Prep time: 10 minutes
Cook time: 25 minutes
Ready in 35 minutes
Serves 6
Ingredients:
1lb Brussels Sprouts
8-12 garlic cloves
¼ extra virgin olive oil
3 tbsp balsamic vinegar
Salt & pepper to taste
Shredded Parmesan cheese (optional)
Directions:
Preheat oven 425*.
Trim end of Brussels sprout and pull off any loose outer leaves. Slice in half, lengthwise.
Place Brussels Sprouts, garlic, olive oil, vinegar salt & pepper onto a baking sheet or shallow pan.
Roast in oven for 20-25 min until tender. Stirring occasionally.
If desired, add shredded parmesan cheese during last 5 minutes of cooking
Apple Cranberry Stuffing
Prep Time: 20 minutes
Cook Time: 35 minutes
Ready in 55 minutes
Serves 10
Ingredients:
½ cup (1 stick) butter
2 cups chopped celery
1 cup onion
2 medium tart red apples, cored and chopped
1 bag (6 oz) dried cranberries
1 tsp parsley flakes
1 tsp rosemary
1 tsp thyme
6 cups dry unseasoned bread cubes
1 can (14 ½ oz) chicken broth
1 cup apple juice
Directions:
Preheat oven to 325°F. Melt butter in large skillet on medium heat. Add celery and onion; cook and stir 5 minutes or until softened. Stir in apples, cranberries, parsley, rosemary and thyme.
Place bread cubes in large bowl. Add celery mixture, broth and apple juice; toss gently until well mixed. Spoon into lightly greased 13×9-inch baking dish. Cover with foil.
Bake 15 minutes. Remove foil; bake additional 20 minutes or until heated through and lightly browned.