It's been a strange year for small businesses. Struggling to operate during public health restrictions, small businesses have taken the brunt of the economical impact. While you're shopping for your last minute gifts, large retailers and Amazon make it simple, however small businesses also need our support to thrive.

​​​​​​​You are very likely to find unique and locally made products when shopping at the small shops in our area. Shopping locally and supporting small business not only helps your local economy grow, it also helps your community thrive. Here are some shops in the City of Bowie that have Holiday specials.
#1 Ethnicitees, Bowie Town Center

​​​​​​​Don't know where to start? How about at Ethnicitees? This store is located in the Bowie Town Center and offers a selection of custom T-shirts and accessories. Artist, Sean Montague, began 27 years ago designing shirts that tell a story of Black History and express culture. Their concept is "Cultural Wearables" and each shirt and accessory tells a story. For the holiday season Ethinicitees is offering 20% off their products, which is a great deal. Remarkably, Ethnicitees was featured on HSN and QVC.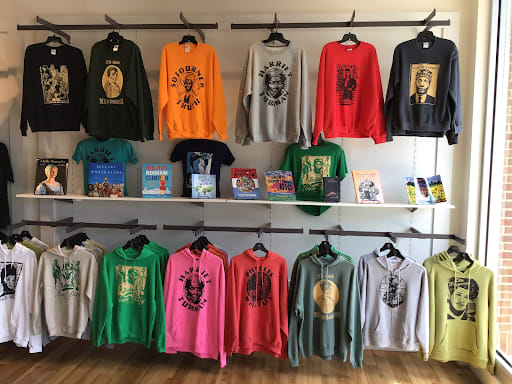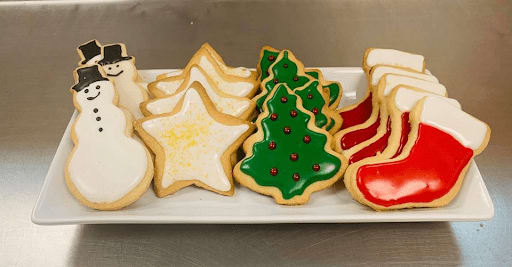 #2 The Cakery, Hilltop Plaza, Bowie, MD

​​​​​​​The holidays are not complete without Christmas cookies, and the Cakery has just what you need. Their specialty is the Strawberry Cream Christmas Cookie, amongst other delicious options. The new owner, Freddy Trujillo does not disappoint with his specialty confections and baked goods.
#3 Party-HQ, Bowie Town Center

​​​​​​​Party HQ has all the fun and food needed to put a smile on the face of your secret santa. Be on the lookout for their post-covid Grand opening and full operation of indoor dining, arcade, bowling, laser tag, events, and so much more.
#4 Scents and More, Bowie Town Center
​​​​​​​New to the Bowie Town Center, Scents and More, is offering 10% off on all products this holiday season. You will find a wide selection of all the popular perfumes and signature scents not found in retailers. Owner Jay Singh also has a well established location in Columbia Mall, as well as a new convenience store here in the town center called J-Mart.

#5 Vivi Trendsetter, Bowie Town Center
Check out this trendsetter boutique for unique style and gifts that will "wow". Vivi Trendsetter also has locations in Laurel and Greenbelt.

A special thank you to all small businesses for powering through the pandemic and serving our community through even the toughest of times. Happy shopping & Happy Holidays!