"Just stay calm, everything will be ok" are not the exact words that will help relieve the anxiety your loved ones are feeling in this very uncertain time. Anxiety is a feeling of worry and nervousness and with the coronavirus situation the world is facing right now people's anxiety levels are uncontrollable. For the many of us struggling with anxiety it's important to find ways to avoid the triggers and overfill your life with positivity. It is also very important to stay in contact and communicate with your loved ones so we can help each other through this difficult time. I recently found myself struggling to communicate with my mom who is very worried and stressed. I have been proactively finding ways to talk to her and shift her thoughts as anxiety can lead to more serious health problems like depression and high blood pressure. Keeping your mind healthy and sharp is vital and it's our strongest defense against anxiety and our bodies will be less susceptible to diseases. I would like to share with you what I found to be most helpful when talking to a loved one that is anxious right now.
Jane Gharfeh

202.888.4135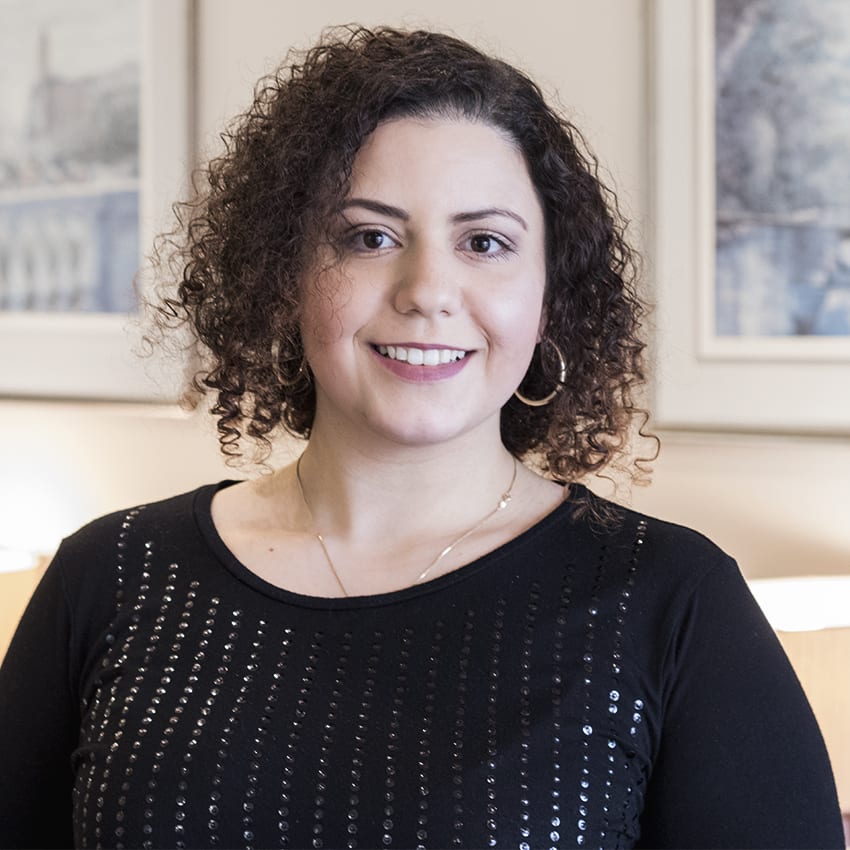 Separate emotion from fact

When your loved one brings up concern of contracting the virus remind them the risk is low and we are all doing everything possible to minimize it. When my mom worries for my siblings working their essential jobs, I continue to remind her that they will be ok, they are young, they are healthy, they have gloves, masks, wipes, hand sanitizer, they have the power of social distance. Communicating these facts help relieve the stress and anxiety in some way. Remind our loved ones we are doing the best we can in this situation.

​​​​​​​Know the facts and give information to help them cope. There are many things to be concerned about right now, health, economy, and lifestyle changes. But knowing the history of past viruses and economic recessions will help you talk your loved ones through their concerns. Stay abreast on factual studies. The world's best scientists are working together on a vaccine and the smartest economists will help us climb out of this.
Stay in contact

Consistently call and check in on your loved ones who are feeling very anxious. It is important to listen to their concerns because they need to talk through their worries. Vocalizing helps relieve stress. Internalizing all our fears and anxiety causes more damage, so do your best to have your loved one express their anxiety and fears.

Talk through their concerns, share some happy news with them, and share joy​​​​​​​
Suggest things to do to alleviate stress and Share a support group

​​​​​​​I find self-care and prayer helps alleviate stress and anxiety. I try very hard to keep my mind, body, and faith strong and I share this with my loved ones to help relieve their anxiety.

Support groups and counseling can help your loved ones work through their anxiety. It is important to encourage your loved one to seek the additional support. It will help alleviate the stress we are feeling and help nurture the mind and soul through this uncertain time.

A friend shared a support group recently at NASA for parents, guardians, and caregivers to communicate and work through their challenges at this unique time in history. Many counselors are available on Betterhelp.com and Meetups.com has local groups and organizations that are sharing virtual support.

We are all feeling the effects in different ways. Avoid anxiety triggers by consistently practicing positive thinking and continue to be proactive. Share this powerful positive mindset with your loved ones when they are struggling with anxiety.