Historic Places to Visit in Prince George County
Witness Prince George County and its rich history by visiting these places on our list.
Abraham Hall
7612 Old MuirKirk Road, Beltsville, MD 20705

​​​​​​​Constructed by the Benevolent Sons and Daughters of Abraham in 1889, Abraham Hall is located in the historic African African community of Rossville. It is the first African American historic site in Prince George's to be fully restored utilizing public funds, and it served as a meeting hall, house of worship, school, and social hall. It was renovated and re-dedicated in 2009 and now houses the Black History Program of the Maryland-National Capital Park & Planning Commission, Prince George's County Parks & Recreation.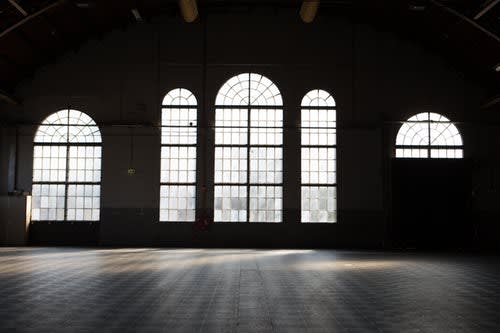 African American Heritage Sites
County-wide Locations

​​​​​​​For over 300 years, African Americans have raised families and built communities that have been vital to the growth and development of Prince George's County and its history. The physical structures and neighborhoods that they built bring the richness and diversity that this county offers. The African American Heritage Sites guide invites you to take a visual journey to those African American historic sites and buildings – whether through offered guided tours (specific locations) or self-guided tours. Learn about its origins, functions and architectural style of each site and its historical development as a county landmark.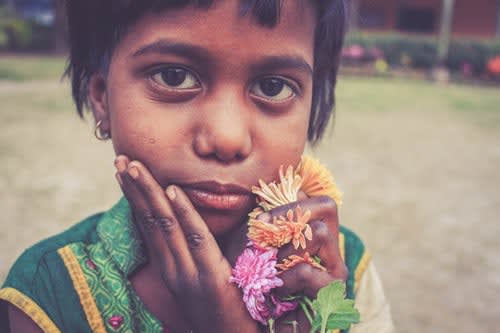 Belair Mansion
12207 Tulip Grove Drive, Bowie, MD 20715

​​​​​​​An amazing structure representing the grand history of Bowie circa 1745. The massive five-part Georgian plantation house was once the home of Samuel Ogle, the provincial governor of Maryland. Enlarged in 1914 by the New York architectural firm of Delano and Aldrich, the mansion was also the home of William Woodward, a famous horseman in the first half of the 20th century. Belair Mansion was restored to reflect its 250-year-old legacy and is now listed on the National Register of Historic Places.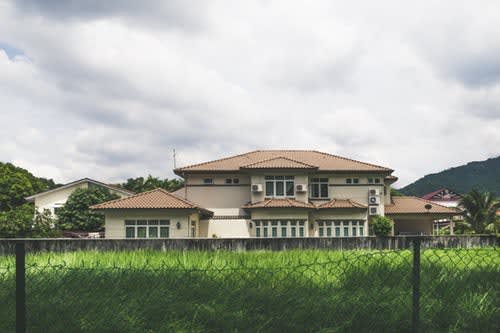 Billingsley House Museum
6900 Green Landing Road, Upper Marlboro, MD 20772

​​​​​​​Billingsley is located on 430 acres of land overlooking the confluence of the Patuxent River and the Western Branch. It was built around 1740 as a home for the Weems family, and it was named after Maj. John Billingsley, who obtained the original land grant from the second Lord Baltimore in 1662. It was once an early plantation home of the Tidewater Colonial style and owned by several prominent families.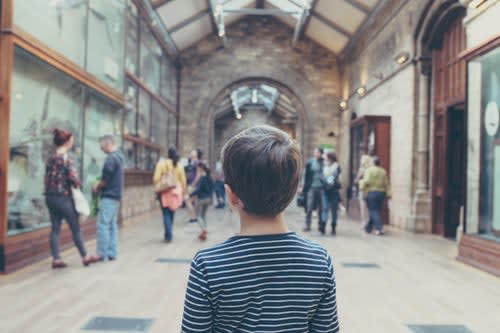 Bowie Railroad Station
8614 Chestnut Avenue, Bowie, MD 20715

​​​​​​​The Town of Bowie (originally Huntington City) thrived around the train station. The Baltimore and Potomac Railroad Company built the first station in 1872 at the junction of rail lines into Washington, DC, and southern Maryland. The lines were later integrated into the Pennsylvania Railroad Company system. Located in historic Old Bowie, the station was relocated from its original site across the railroad tracks and restored in the 1990s.
College Park Airport
1985 Corporal Frank Scott Drive, College Park, MD 20740

​​​​​​​Listed on the National Register of Historic Places, College Park Airport was founded in 1909 when Wilbur Wright came here to give flight instruction to the first military aviators. Now recognized as the world's oldest continuously operating airport, visitors are welcome to step into an open one-and-a-half-story exhibit space inside the airport's own museum, where the display of unique aircraft and artifacts and tells the story of the airport's many aviation firsts. The museum gallery contains historic and reproduction aircraft associated with the history of the airfield, as well as hands-on activities and interpretive areas for children of all ages. Changing exhibits and new programs are available every month.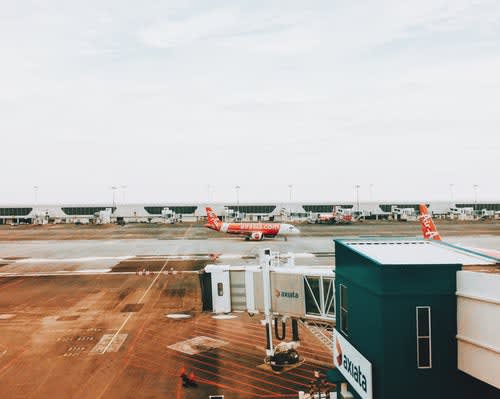 Dorsey Chapel
10704 Brookland Road, Glenn Dale, MD 20769

​​​​​​​Dorsey Chapel is a small meeting-house-style church that served as the spiritual and social center of the rural African-American community of Brookland in the early 20th century. Its construction was completed in the 1900s and was named after its first minister, the Reverend A.B. Dorsey. The congregation merged with Perkins Chapel to form Glenn Dale United Methodist Church, and Dorsey Chapel was no longer used. However, the Friends of Dorsey Chapel organized efforts to preserve and restore the church, instead of proceeding with its scheduled demolition back in 1980.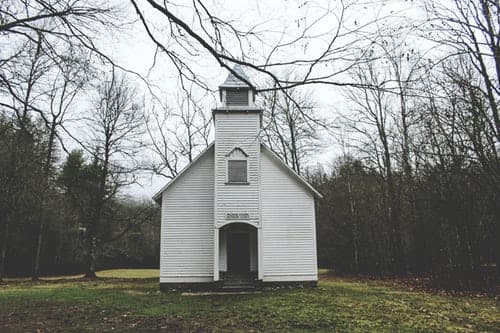 Fort Washington National Park
13551 Fort Washington Road, Fort Washington, MD 20744

​​​​​​​Sitting on high ground overlooking the Potomac River, picturesque Fort Washington offers a grand view of Washington, DC, and the Virginia shoreline. Fort Washington has stood as a silent sentry defending the nation's capital for over 180 years. Technology has advanced, and so did Fort Washington. Today, only one silent gun stands behind the masonry wall-the the last armament of the powerful fort that once guarded the water approach to the city.
Greenbelt Museum
10-B Crescent Road, Greenbelt, MD 20770

​​​​​​​Greenbelt is a planned community that was designed and built by the federal government during the Great Depression. The project put many unemployed people to work building the original town while creating homes for families of modest income during a severe housing shortage. It is one of three federal "green towns" (the others are Greendale, WI, and Greenhills, OH), and in 1997, Greenbelt became a National Historic Landmark.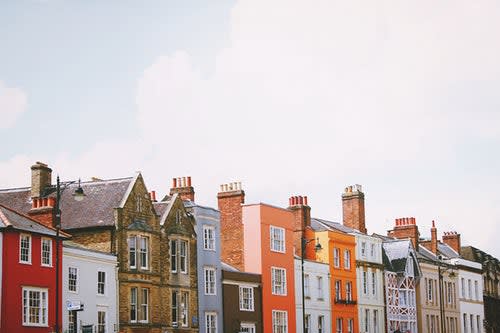 Marietta House Museum
5626 Bell Station Road, Glenn Dale, MD 20769

Listed on the National Register of Historic Places, Marietta House Museum is a federal-style brick home of Gabriel Duvall, associate justice of the U.S. Supreme Court. It was built circa 1813 and remained under the ownership of the Duvall family until 1902. Justice Duvall's law office and root cellar remain today.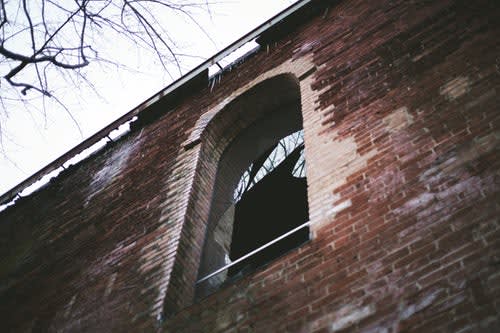 Montpelier Historic Site
9650 Muirkirk Road, Laurel, MD 20708

​​​​​​​Montpelier Historic Site sits on approximately 70 acres of beautiful parkland. It is a fine example of the Georgian architecture popular in Maryland in the late 1700s, and its architectural and building construction details suggest that the house was constructed between 1781 and 1785. The owners, Major Thomas Snowden and his wife, Anne, welcomed many distinguished guests into their home, including George Washington and Abigail Adams.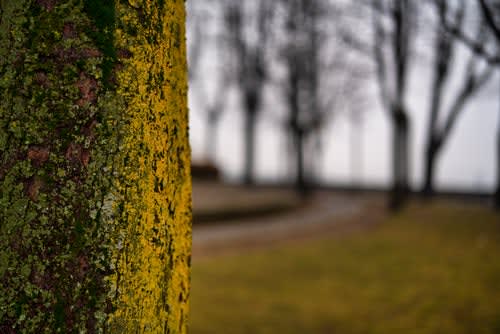 Mount Calvert Historical & Archaeological Park
16801 Mount Calvert Road, Upper Marlboro, MD 20772

Known as one of the most significant historical and archaeological sites in Prince George's Count, Mount Calvert's Ten interpretative wayside signs and the exhibit "The Confluence of Three Cultures" describe the archaeology of 8,000 years of American Indian presence, the development of colonial Charles-Town (the county's first seat of government from 1696-1721), and an early American tobacco plantation.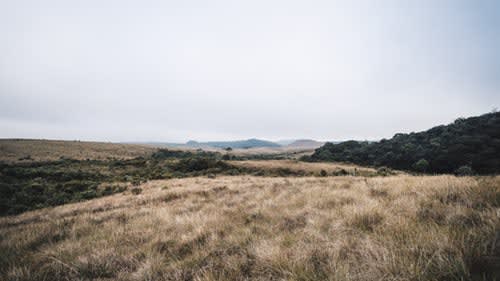 NASA Goddard Space Flight Center
Goddard Visitor Center, ICESat Drive, Greenbelt, MD 20771

​​​​​​​It is known to be the hub of all NASA tracking activities. Goddard is also responsible for the development of unmanned sounding rockets and research in space and earth sciences (including NASA's Mission to Planet Earth). Interactive educational exhibits and the Goddard Space Flight Center (with a focus on 1958 to the present) are available for visitors. Collections include space-flight artifacts and photographs. Model-rocket launchings, a gift shop, and special group tours are available.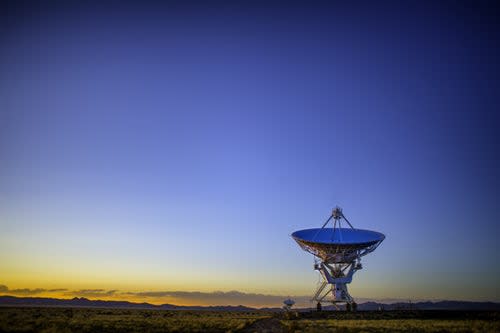 National Agricultural Library
10301 Baltimore Avenue, Beltsville, MD 20705
|
​​​​​​​The National Agricultural Library, along with the Library of Congress and the National Library of Medicine, is one of the three national libraries of the United States. It was established in 1862 under legislation signed by President Lincoln and the largest agricultural library in the world with over 2.3 million volumes on 48 miles of shelves located on 14 floors.
National Archives at College Park
8601 Adelphi Road, College Park, MD 20740

​​​​​​​This state-of-the-art archival facility houses an extensive collection of important and historic documents, tapes, and film. It is best known as the current home of the Richard Nixon/Watergate tapes.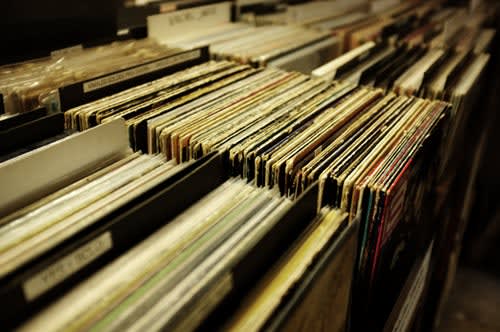 National Capital Radio & Television Museum
2608 Mitchellville Road, Bowie, MD 20716

​​​​​​​In conjunction with the City of Bowie, the Radio History Society presents the history of broadcasting, a medium that so dramatically shaped our lives from the 1920s to today. Explore radio from Marconi's earliest wireless telegraph to the primitive crystal sets of the 1920s, from Depression-era cathedrals and post-War plastic portables to the development of radio with pictures (a.k.a. television).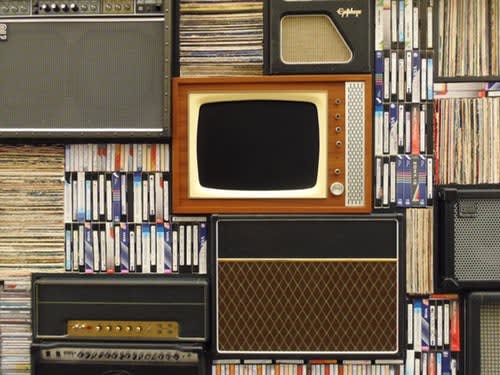 National Colonial Farm
3400 Bryan Point Road, Accokeek, MD 20607

​​​​​​​Located on 200 acres of Piscataway Park directly across from Mt. Vernon on the Potomac, the National Colonial Farm is an outdoor living-history museum that was established by the Accokeek Foundation in 1958. It depicts life for an ordinary tobacco-planting family in Prince George's County in the 1770s and the structures located within the colonial site are open to the public and include a circa-1770 farm dwelling, an 18th-century tobacco barn, a smokehouse, and an out-kitchen. The National Colonial Farm is a recognized leader in the field of historic plant preservation.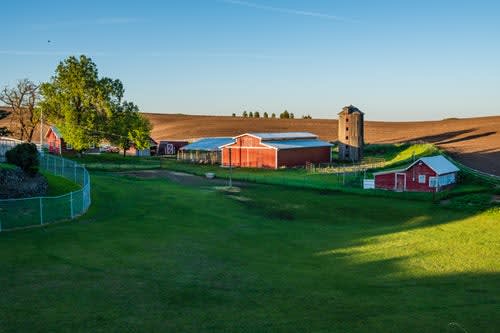 National Wildlife Visitor Center
10901 Scarlet Tanager Loop, Laurel, MD 20708

​​​​​​​Explore wildlife and the environment in a Smithsonian-quality experience featuring interactive exhibits. The center is located at the U.S. Fish & Wildlife Service's 12,000-acre Patuxent Research Refuge, established by President Franklin D. Roosevelt in 1936.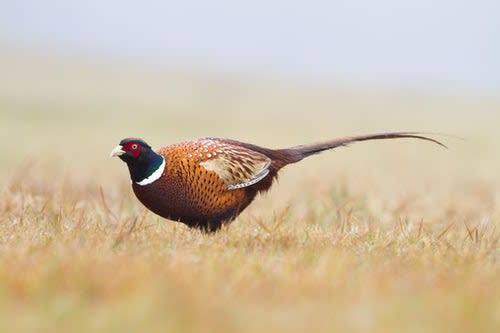 Newton White Mansion
2708 Enterprise Road, Mitchellville, MD 20716

​​​​​​​Newton White Mansion is the former home of Captain and Mrs. Newton H. White. Captain White was the commander of the U.S. Navy Aircraft Carrier Enterprise. The home is located adjacent to the lush, green Enterprise Golf Course in one of Prince George's County's most beautiful settings, and it is located on a tract of land nearly 600 acres in size.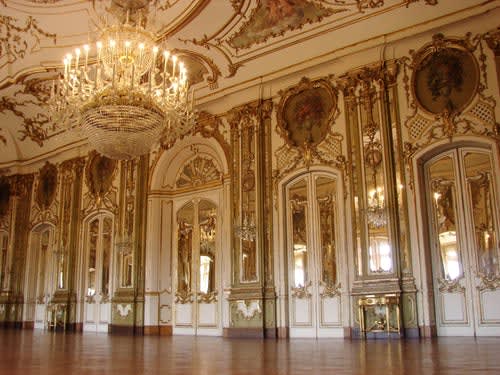 Northampton Plantation Slave Quarters & Archeological Park
Lake Overlook Drive, Lake Arbor, MD 20721

​​​​​​​Northampton is located at the Northlake residential development in Lake Arbor, in a community park. Detailed information about the life of one slave, Elizabeth Hawkins, was obtained from descendants who live in the area and who are active participants in the research and excavations relating to the site.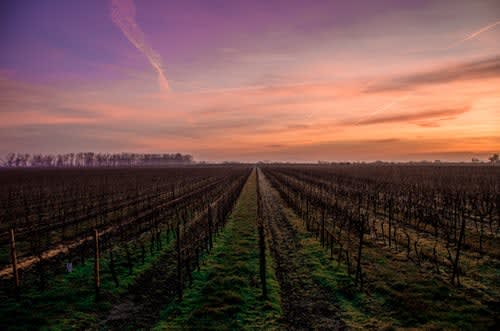 Old Town Bowie Welcome Center
8606 Chestnut Avenue, Bowie, MD 20715

​​​​​​​Located at the 1929 Bowie Building Association site, Old Town Bowie Welcome Center is adjacent to the historic Bowie Railroad Station and Huntington Museum. It is filled with historic information about Bowie, as well as local, county, and state visitor information. Visitors can also explore the various exhibits including historic objects and photos covering the community's 125-year heritage.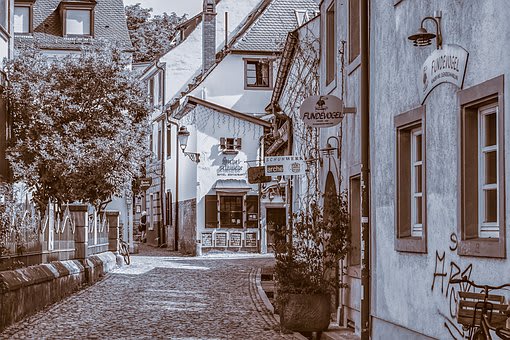 Oxon Hill Farm at Oxon Cove Park
6411 Oxon Hill Road, Oxon Hill, MD 20745

​​​​​​​Oxon Hill Farm is a historical farm with buildings dating back to the early 1800s when the property was a wheat plantation. A variety of daily farm activities and programs is held throughout the park's 512 acres.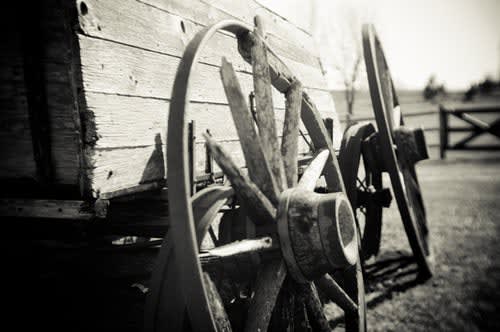 Patuxent Rural Life Museums
Patuxent River Park, 1600 Croom Airport Road, Upper Marlboro, MD 20772

​​​​​​​A collection of museums and farm buildings dedicated to preserving the heritage of southern Prince George's County comprises the Patuxent Rural Life Museums. Located within the 6,000-acre Patuxent River Park are seven buildings: the Duvall Tool Museum, the Blacksmith Shop, the Farrier and Tack Shop, a Tobacco Farming Museum, and the 1880 Duckett Log Cabin with its privy, chicken coop, and meat house.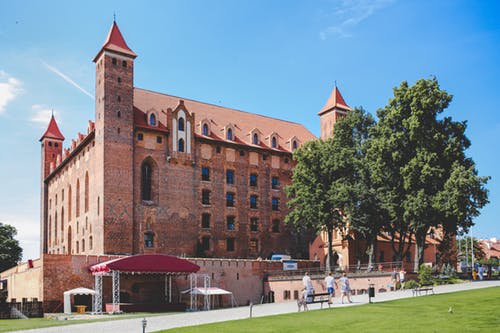 Poplar Hill on His Lordship's Kindness
7606 Woodyard Road, Clinton, MD 20735

​​​​​​​Poplar Hill on His Lordship's Kindness is one of three structures in Prince George's County designated as National Historic Landmarks. Owned and operated by the John M. and Sara R. Walton Foundation, Inc., its present name is derived from a 7,000-acre land grant from Charles Calvert, the third Lord Baltimore, to Col. Henry Darnall in 1703. The current mansion was built between 1785 and 1787 by the colonel's great-grandson, Robert Darnall. Poplar Hill has been home to many families, including the Darnall's, the Sewalls, the Daingerfelds, U.S. Senator John S. and Susan Daingerfield Barbour, the Hales, the Dunhams, U.S. Ambassador David Bruce and his wife, Evangeline Bruce, the Sayers, and the last owners, the Walton family.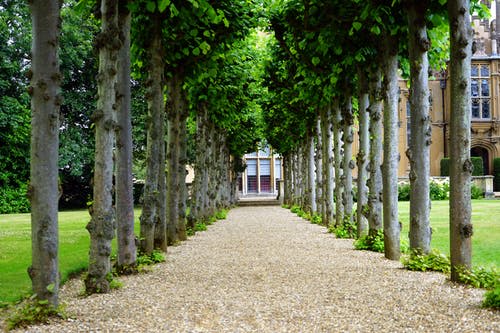 Prince George's African American Museum & Cultural Center
Gallery 110 at Gateway Arts Center, 3901 Rhode Island Avenue, Brentwood, MD 20722

​​​​​​​The Prince George's African American Museum & Cultural Center aspires to become recognized nationally and internationally for its innovative approach to the documentation, interpretation, preservation, and presentation of local and regional African American history and culture. The museum will be constructed on a 2.5-acre site in North Brentwood, MD, the first municipality in Prince George's County incorporated by African American citizens.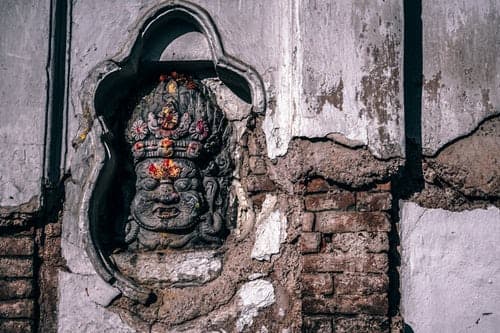 Ridgeley Rosenwald School
8507 Central Avenue, Capitol Heights, MD 20743

​​​​​​​Ridgeley Rosenwald School was opened in 1927 as Colored School No.1 in Election District 13. The small school was located in central Prince George's County in the African American community of Ridgely. Along with a nearby church and social hall, also named Ridgely, the school was one of the focal points of the community until it was closed in 1954. Ridgeley was then used as a special education center and as administrative offices.Having remained largely intact, the Ridgeley Rosenwald School is one of the best examples of a Rosenwald school in Prince George's County. The school has been newly restored and has retained many of its original design elements.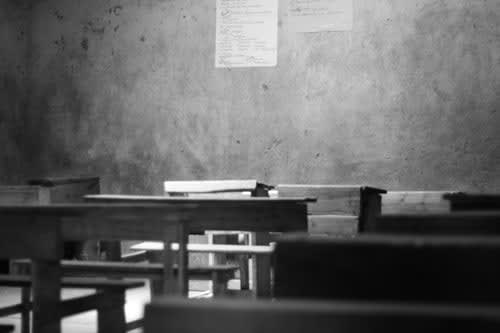 Riversdale House Museum
4811 Riverdale Road, Riverdale Park, MD 20737

​​​​​​​Riversdale, a National Historic Landmark, is a restored, five-part, stucco-covered brick plantation home built between 1801 and 1807. Henri Stier, a Flemish aristocrat, began the construction of this elegant manor house and was completed by his daughter Rosalie and her husband, George Calvert, grandson of the fifth Lord Baltimore.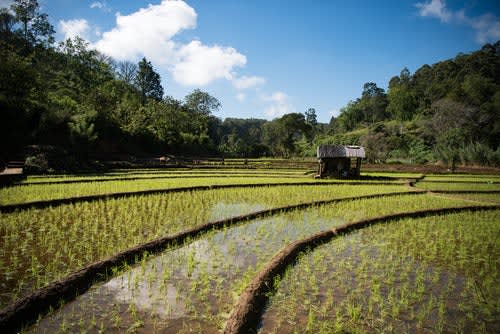 Roosevelt Center
131 Centerway, Greenbelt, MD 20770

​​​​​​​One of the first planned shopping areas in the country is the Roosevelt Center, which opened in 1937. It was built as the centerpiece of Greenbelt, one of President Franklin D. Roosevelt's Resettlement Administration's three "green towns" (the others Greenhills, Ohio and Greendale, Wisconsin). A precursor to the modern shopping mall, the planners of the City of Greenbelt positioned the center to be within easy and safe walking distance from all the town's inhabitants. It served as a major community/commercial hub and Greenbelt residents cooperatively owned all of the center's commercial businesses. This included a grocery store, a variety store, a gas station, a drug store, a tobacco shop, barbershop, beauty shop, movie theater, and a valet shop.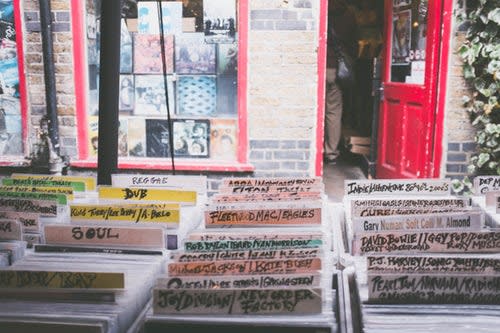 Seabrook Schoolhouse
6116 Seabrook Road, Lanham, MD 20706

​​​​​​​Built-in 1896 by the residents of the Seabrook community, Seabrook Schoolhouse provided education for grades one through seven until the early 1950s. Its one-room schoolhouse is one of the few surviving one-room schoolhouses in Prince George's County.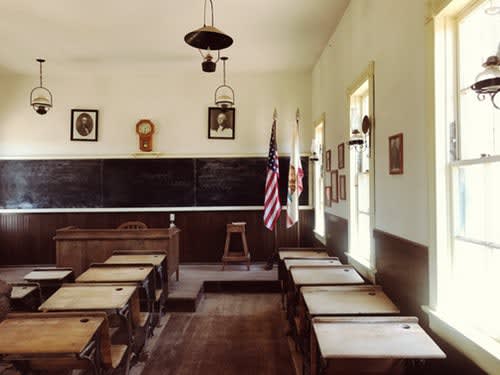 Snow Hill Manor
13301 Laurel-Bowie Road, Laurel, MD 20708

​​​​​​​This two-story brick plantation house boasting late-Georgian architecture has been listed on the National Register of Historic Places since 1974. One of the many homes in the Laurel area formerly owned by the distinguished Snowden family, Snow Hill Manor is situated on 15 acres of land. Originally built in 1755, Snow Hill Manor was destroyed by fire in 1764 and rebuilt in 1798.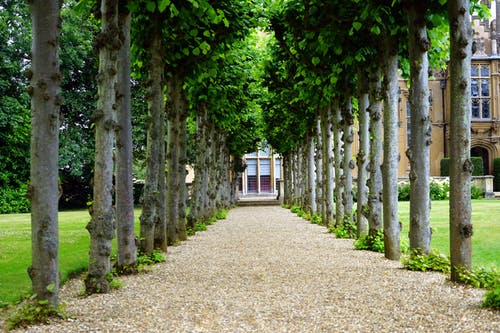 Surratt House Museum
9110 Brandywine Road, Clinton, MD 20735

​​​​​​​This historic house museum, built-in 1852 as a middle-class farmhouse for the family of John and Mary Surratt, also served as a tavern and hostelry, a Post Office, and a polling place before the Civil War. During the war, it became a safe house in the Confederate underground that flourished in southern Maryland.