The blues surrounding this lively county symbolizes calmness and continuity. Its richness does not come only from their natural beauty, but also from the stories that make up their history. Here is the list of historical sites that you can visit in Anne Arundel County.
Anne Arundel County Inventory of Historic Properties
(Address varies)

​​​​​​​The Anne Arundel County Inventory of Historic Properties (AAIHP) informally began in the 1960s, when the National Historic Preservation Act was passed. It includes over 2,000 structures and nearly 1,600 archaeological sites which consist of "properties listed on the Maryland Inventory of Historic Properties, the National Register of Historic Places, and the National Register of Historic Landmarks." This means that properties that are generally more than 50 years old, representative of an important event, chapter, or era in the County's history, associated with the lives of historically significant persons, and have historically significant architectural value, or are capable of yielding information important to the County's history or prehistory can be included.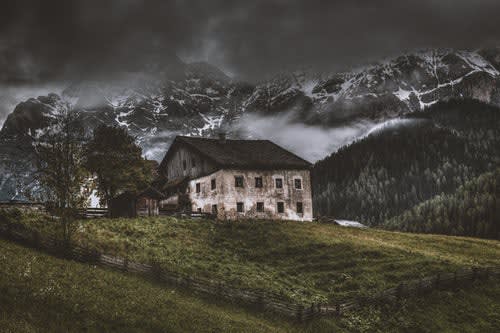 Historic London Town & Gardens
839 Londontown Rd, Edgewater, MD 21037, USA

​​​​​​​Historic London Town and Gardens is a twenty-three-acre park featuring history, archaeology, and horticulture on the South River in Edgewater, Maryland. It is owned by Anne Arundel County and managed by the London Town Foundation. The Foundation is responsible for developing and conducting interpretive, recreational, and educational programs that allow visitors to learn about our historical, archaeological, and horticultural offerings. Different themed gardens are also on site.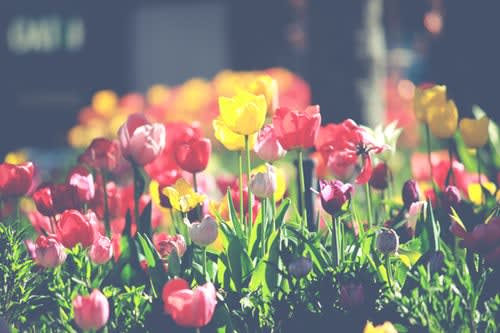 Benson-Hammond House
7101 Aviation Blvd, Linthicum Heights, MD 21090, USA

​​​​​​​The Benson–Hammond House is a historic house located on Poplar Avenue in Linthicum Heights. It is a brick dwelling of 4 rooms on two stories with a central hallway built by Thomas Benson. The history of this brick house is an example of what was once a thriving business in Northern Ann Arrundel County – truck farming. The Benson-Hammond House is open to visitors from March through December on the second Saturday of each month.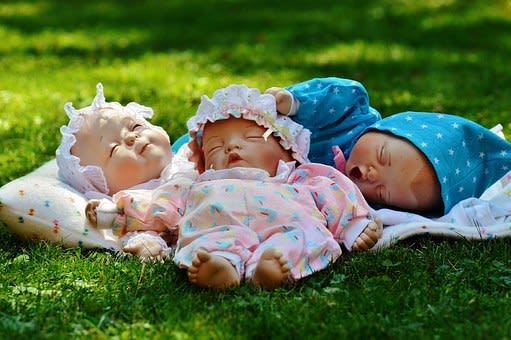 Historic Baldwin Hall
1358 Millersville Rd, Millersville, MD 21108, USA

​​​​​​​Baldwin Hall, built-in 1861, features beautiful arched windows, a lofty Victorian tile ceiling, chandeliers, and hardwood floors. A full stage, with curtains and backlighting, offers an attractive focal point to many events. At the opposite end of the main hall, there is a tiered balcony overlook. It is set on two acres, with a large lawn, gravel parking areas, mature hardwoods, and pine and cedar buffers. There is a formal flower garden with arch trellis and path, and benches on the grounds. To the rear of the property, a replica nineteenth-century one-room schoolhouse, complete with large open front porch, overlooks the lawn and Baldwin Hall.The Hall, which is not a religious facility, is considered a significant example of 19th-century country church architecture and is on the National Register of Historic Places.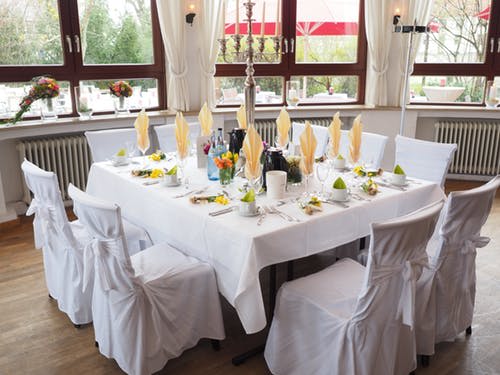 Maryland World War II Memorial
1920 Governor Ritchie Hwy, Annapolis, MD 21409, USA

​​​​​​​Dedicated in 1998, the World War II Memorial honors Maryland citizens who gave their lives during World War II. The dramatic Memorial stands in the Route 450 median on a hill overlooking the Severn River, Annapolis, and the U.S. Naval Academy. Take the walkway downhill into the open-air granite amphitheater enclosed by 48 rectangular stone columns, which represent the 48 states that made up the United States at the time of World War II. Within the ring of columns, black stone panels display the engraved names of 6,454 Maryland military men and women who gave their lives in World War II.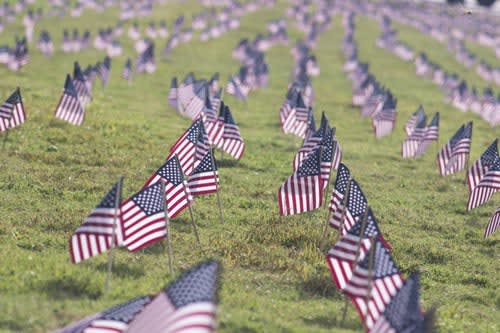 Captain Salem Avery House
1418 E West Shady Side Rd, Shady Side, MD 20764, USA

​​​​​​​The Captain Avery Museum is a historic home and museum at Shady Side. It is a two-story frame building, which overlooks the West River and the Chesapeake Bay. The two-story historic structure originally was the residence of the Chesapeake Bay waterman, Capt. Salem Avery, and was constructed about 1860. It was expanded in the nineteenth century and further expanded in the 1920s by the National Masonic Fishing and Country Club. The property consists of the main house with additions, three sheds formerly used as bathhouses, and a modern boathouse built-in 1993 that features the Edna Florence, a locally-built 1937 Chesapeake Bay deadrise workboat. It was listed on the National Register of Historic Places in 2005.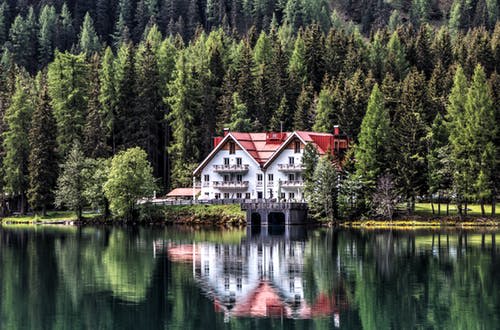 Galesville Heritage Museum
988 Main St, Galesville, MD 20765, USA

​​​​​​​The Galesville Heritage Society (GHS) was incorporated in 1991 to "discover, document, study, publish and encourage public interest in and appreciation of the heritage, and culture of Galesville, Maryland." To pursue this purpose, the Society collected and documented the village's and exhibited its collections in a room behind the West River Market on Galesville's main street. The Galesville Heritage Museum serves as an interpretive and orientation center for the historic waterside community of Galesville, and on this small 660 acre peninsula visitors can explore more than 350 years of history – elegant Tulip Hill (1756); the Quaker Burying Grounds and the site of the first Friends Meeting in Maryland (1672); Stewards' Shipyard, the slave Henry Wilson and the Rosenwald School which evoke memories of the area's plantation era and African American's march toward equality.
National Electronics Museum
1745 West Nursery Road Linthicum, MD 21090

​​​​​​​The National Electronics Museum grew out of a Westinghouse Family Day in 1973. Robert Dwight, an employee of the Westinghouse Defense and Electronic Systems Center in Baltimore, Maryland, saw the event as an opportunity to display employee products that their families had previously not had the opportunity to see. Due to its success, the National Electronics Museum was incorporated in the State of Maryland as a non-profit museum in 1980. The museum continues to grow, and in 2017 the newest permanent exhibit "Satellites Transforming Our Lives" opened after nearly a decade of development. It is a place for visitors to be exposed to technological achievements and advances. It also allows those people who have been involved with the objects to look back and share their accomplishments.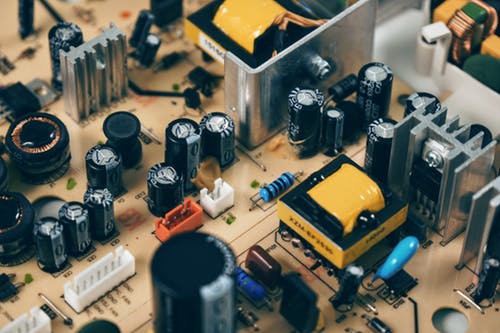 National Cryptologic Museum
8290 Colony Seven Rd, Annapolis Junction, MD 20701, USA

​​​​​​​It is an American museum of cryptologic history that is affiliated with the National Security Agency (NSA) and the first public museum in the U.S. Intelligence Community. The museum opened to the public on December 16, 1993, and now hosts about 50,000 visitors annually from all over the world. It houses thousands of artifacts that collectively serve to sustain the history of the cryptologic profession.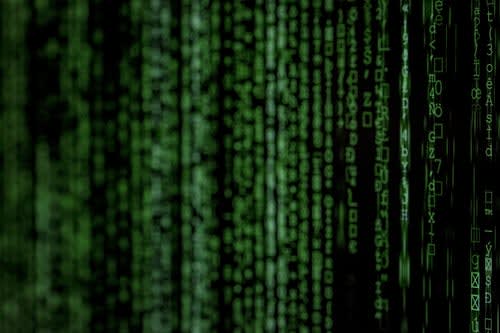 Hancock's Resolution
2795 Bayside Beach Rd, Pasadena, MD 21122, USA

​​​​​​​Hancock's Resolution is a historic two-story gambrel-roofed stone farmhouse with shed-roofed dormers and interior end chimneys located on a farm in Anne Arundel County. In 1785 Stephen Hancock, Jr. built the original stone section as the main house for what was then a 410-acre farm. Additions to the house were built in 1855 and in about 1900. Stone and frame outbuildings remain, including a one-story gable-roofed stone dairy.

Hancock's Resolution remained in Hancock family ownership until the deaths in the 1960s of Mary Hancock and her brother, Henry Hancock, who left the property to Anne Arundel County to be preserved. Hancock's Resolution underwent a thorough restoration in 2000 and is now open to the public as a house museum.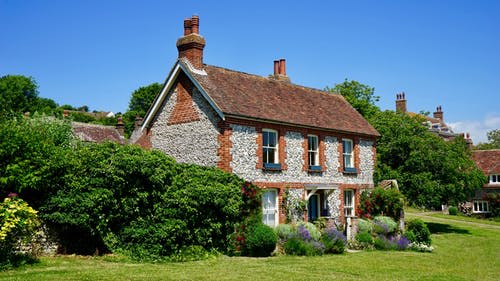 Rising Sun Inn
1090 Generals Hwy, Crownsville, MD 21032, USA

​​​​​​​The Rising Sun Inn was built circa 1753 by Edward Baldwin, a prominent Anne Arundel County tobacco grower originally from All Hallows Parish on the South River. When he died, Henry, his son, received the land and home. He served in the Revolutionary War while James, his brother, maintained the Baldwin property, supplying the Continental Army with tobacco which was shipped from nearby Indian Landing on the Severn River located just a few miles from the property. The Rising Sun Inn serves the Anne Arundel County community not only as a place for historic education through its programs and activities, but as a place to celebrate the community's past, present, and future. As the Inn inches closer to its 275th anniversary in the community, the Friends of the Rising Sun Inn look to build on the Inn's already rich history through expanding the museum, developing a full range of youth and adult programming, and inspiring future generations to preserve historic sites and buildings.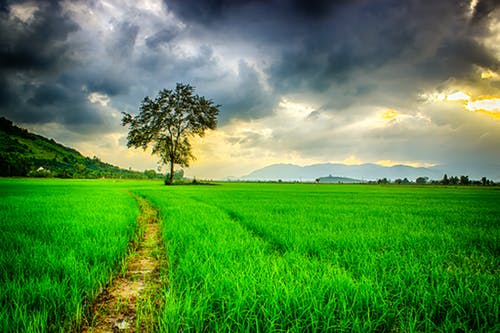 Anne Arundel County Free School
1298 Lavall Dr, Davidsonville, MD 21035, USA

​​​​​​​Anne Arundel County Free School is a historic school building at Davidsonville, Anne Arundel County. The first Free School of Anne Arundel County was established by an Act of the General Assembly of colonial Maryland in 1723. It was under full operation with John Wilmot as a schoolmaster until 1912. It may have served a prominent role in history as Johns Hopkins likely attended the school from 1806 to 1809. Later, when Hopkins' abolitionist parents freed their slaves, he was forced to quit school and work in their tobacco fields. His great value for education later led to his founding of The Johns Hopkins University. It was listed on the National Register of Historic Places in 1983.
HARTGE Nautical Museum
Church Ln, Galesville, MD 20765, USA

​​​​​​​One hundred and sixty years of Hartge family and yachting history in one museum. HARTGE Nautical Museum houses the sprawling family's personal history and that of the legendary Chesapeake Bay yacht yard in a modest 14 by 15 feet. The tiny museum fits into a room of the original house built by Emile Alexander Hartge on the property he purchased around 1878. The white frame house facing the West River near Lerch Creek – where Emile and Susan Hartge raised 10 children – stands strong today, still testimony to woodworking skills perfected and passed on through generations. Indeed, a small museum with such a big history!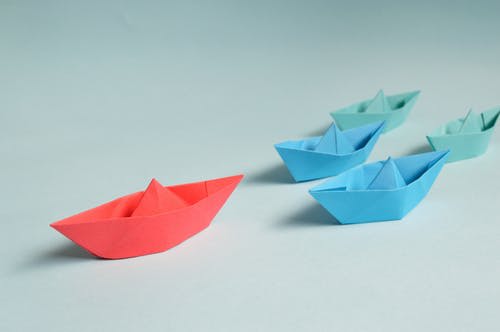 Deale Area Historical Society
389 Deale Rd, Tracys Landing, MD 20779

​​​​​​​The Deale Area Historical Society maintains the Historic Village Museum at Herrington Harbour North Marina in Tracys Landing. Included in the 1800's village are a one-room school, dwelling, African-American Beneficial Society building, log smokehouse, corn crib, log tobacco barn, and an outhouse. All have been moved to this location to prevent them from destruction. The one-room school also contains the Deale area museum and Society records.