With this winter's first official snow already in the rearview, and more on the way, we found ourselves wondering: where the best places to sled in the area were? Turns out – DC, Maryland and Virginia are ripe with great sledding spots for families to enjoy! We asked our followers where their favorite spots were and put together a sledding guide for the DMV. Time to grab your saucer and hit the slopes!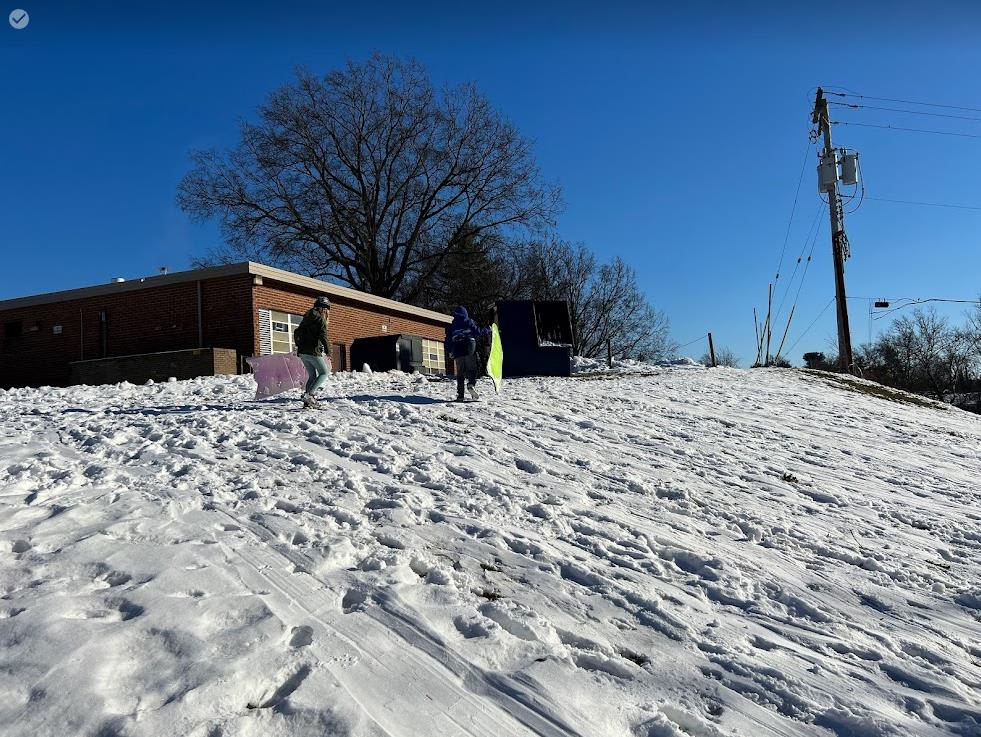 Quiet Waters Park – Annapolis

Maryland

Google Maps: Quiet Waters Park

If you're from Anne Arundel County, chances are you're familiar with Quiet Waters Park. It's a wonderful, year-round park, offering beautiful water views and multiple trails. When winter rolls around and the snow begins to fall, it's also a wonderful option for families to go sledding! With the multitude of hills, big and small, there's sure to be something for everyone to enjoy. If sledding isn't your cup of tea, they also offer an outdoor ice skating rink; ensuring a fun-filled day for the entire family.
Takoma Park Middle School – Silver Spring

Maryland

Google Maps: Takoma Park Middle School

Anyone may think to go to the local school to enjoy a snow day, but Silver Spring locals know that Takoma Park Middle School reigns supreme as one of the best places to sled! The hill is perfectly steep, and as a bonus, many parts of it are double-tiered for an extra exciting ride down. Oh, and did we mention there are stairs boarding the hill? No more dragging your sled up the hill, trying to stay out of the way of those on the descent. Roads too icy to get there? It's conveniently located within walking distance of the metro, making it even more accessible!
Patterson Park – Baltimore

Maryland

Google Maps: Patterson Park

You'll find sledders of all ages at this well known spot, nestled in Upper Fells Point. With tons of hill options, most ranging from small to moderate, it's a great place to bring the young kids and even the fur babies! Looking for a steeper option? Try Federal Hill Park instead; only 3 miles west and a prime spot for those with the need for speed. Fair warning, Federal Hill Park is known by the locals for the snow ball fights, so don't be surprised when you see one brewing!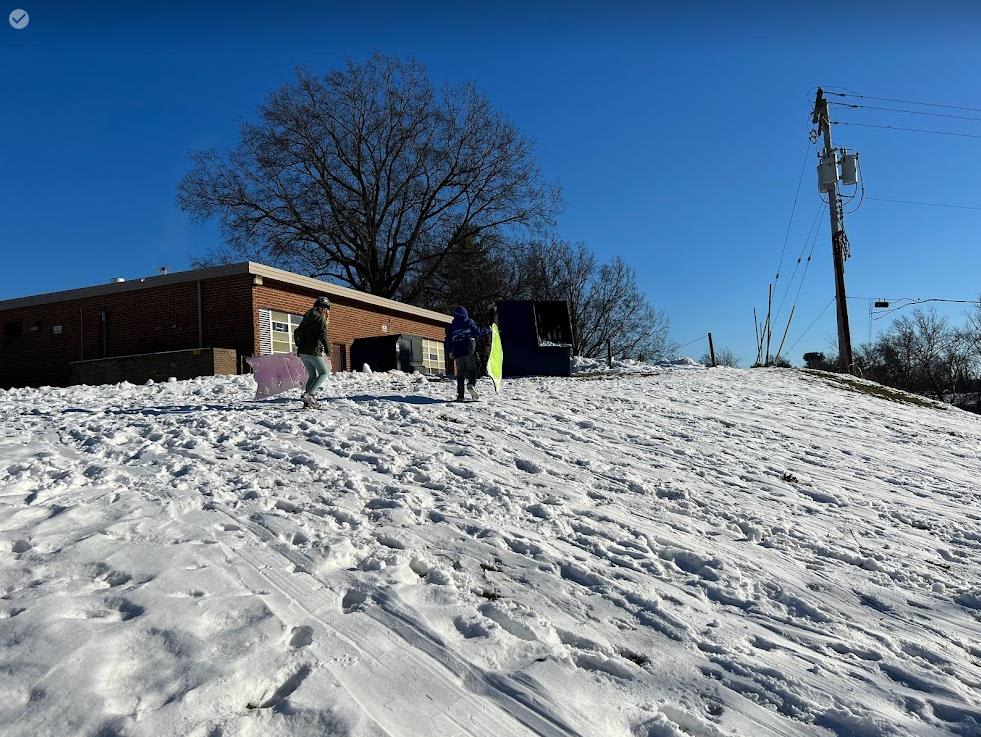 1/8/22: My kids and I went sledding at Kenilworth, actually not listed in the blog, it's right behind our house and isn't bad!
Belair Mansion – Bowie

​​​​​​​Maryland

Google Maps: Belair Mansion

For Bowie locals (like us), it's hard to beat the sledding at the beautiful Belair Mansion! Located in the historic Collington area, this Georgian style home makes for a stunning backdrop while racing down the great hills found around back. For those outside of Prince George's County, this probably isn't a spot they're aware of; which adds to its charm and appeal when looking for a great place to spend your snow day! If you're also a Bowie local, be sure to come check it out!
Fort Reno Park – Tenleytown, NW

​​​​​​​District of Columbia

Google Maps: Fort Reno Park

Being the highest point in DC has its advantages, especially when it comes to sledding. And with plenty of space to spread out, there's room for everyone to find the perfect hill to stake out their territory. As if it could get any better, Fort Reno is less than 2 blocks from Tenleytown's commercial district, making it convenient to grab lunch, or better yet, a much needed hot chocolate when you're ready to call it a day.
Book Hill Park – Georgetown

​​​​​​​District of Columbia

Google Maps: Book Hill Park

For those who frequent beautiful Georgetown, you've most likely noticed Book Hill Park nestled high above the street. Those hills are, naturally, the perfect place to accommodate those looking for high speed sledding. And the close proximity to the rest of Georgetown means there are countless cafes and restaurants to choose from, making this a wonderful place for a full day excursion.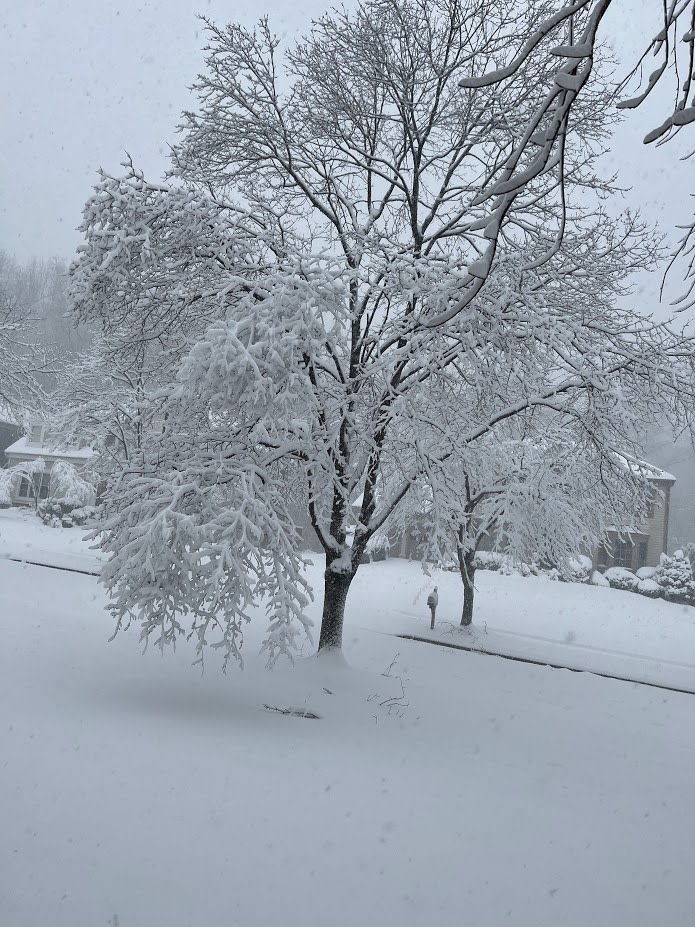 I took this photo just outside my front door! (the tree pushed through!)
Rock Creek Park – DuPont, NW

District of Columbia

Google Maps: Rock Creek Park

Not to be confused with the large Rock Creek Park in Crestwood, this smaller park is located downtown, just a few blocks west of the DuPont Metro station. While the hills may only be 'moderately' steep, being a more secluded park makes this the perfect sledding spot for those who don't care for crowds (*shh*) and a wonderful options for sledders of all ages.
Capitol Hill Grounds – Capitol Hill, NE

​​​​​​​District of Columbia

Google Maps: Capitol Mall

Sledding on the West ground of the US Capitol has been a wonderful tradition in the District for years! And thankfully, it was recently brought back after a ban brought on in 2016, followed by COVID restrictions in 2020. So come 2021, when it was announced that bringing back this fun tradition was included in a recently passed appropriations bill, it excited both DC residents and all those within commuting distance. It's definitely hard to top zooming down snow-covered hills with the Nation's Capitol in your peripheral view, so don't miss out on this hot spot!
Masonic Temple – Alexandria

​​​​​​​Virginia

Google Maps: Masonic Temple Alexandria

Offering very steep hills and scenic views of Old Town Alexandria, the Masonic Temple is well revered as one of the best sledding spots in Northern VA (and the DMV as a whole). Offering many double-tiered hills, this gives both the thrill seekers and those who maybe aren't so bold plenty of options for a great day in the snow. Pop on down to Kings Street after for great food options and maybe even some light shopping!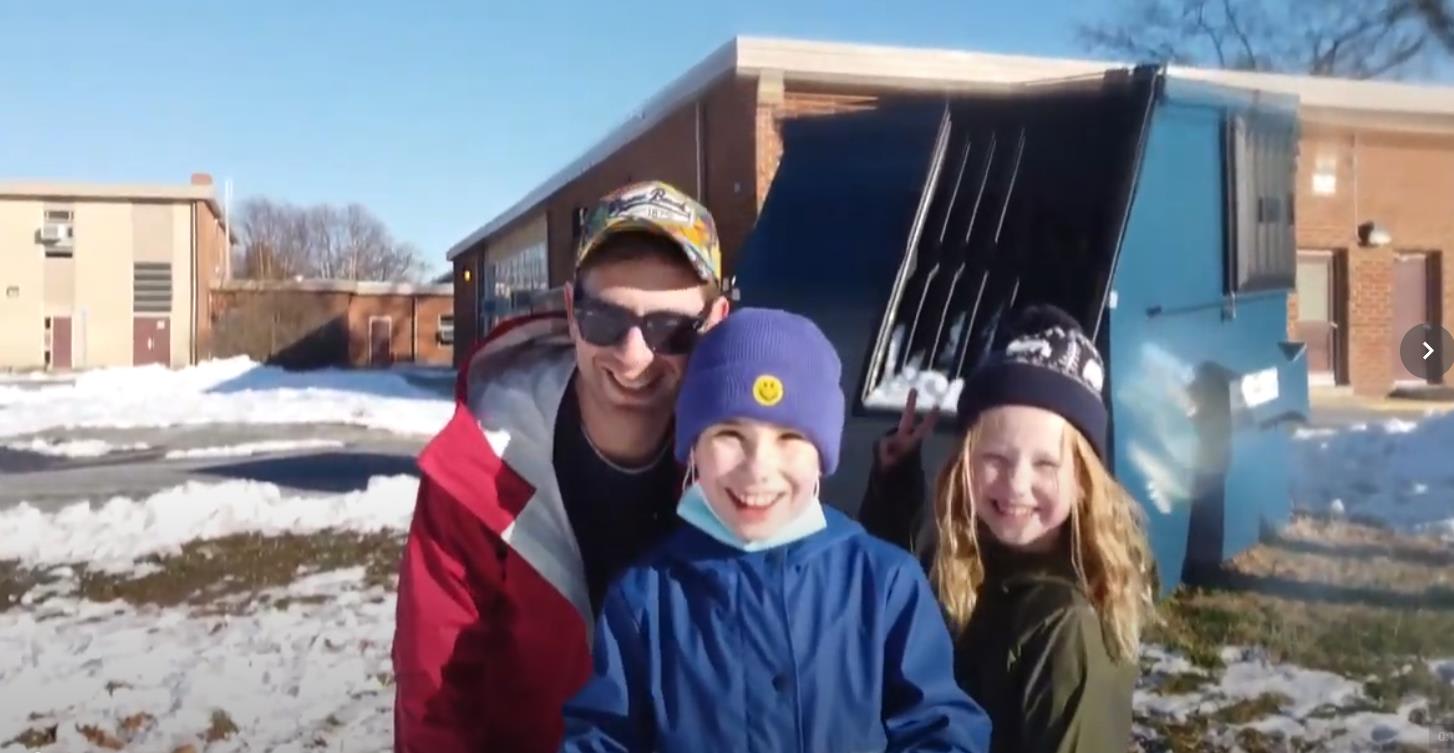 This is my son Joseph and daughter Esther as we're learning to pilot our new drone.
H-B Woodlawn – Arlington

​​​​​​​Virginia

Google Maps: H-B Woodlawn School

A popular sledding spot for years now, the hills at H-B Woodlawn Secondary Program are sure to please sledders of all ages. With a range of hills from moderate to steep (and the likely chance of catching some air on your way down), it's no surprise this location fills up and fast. Make sure to get there early to secure a spot!
Burke Lake Park – Burke

​​​​​​​Virginia

Google Maps: Burke Lake Park

Fairfax locals all know Burke Lake Park well, specifically for the Carousel and Trolley that run during the summer. However, when winter rolls around, this park becomes an oasis for snow-filled fun! There's plenty of room for everyone to enjoy, spread across 888-acres of land. With multiple hills ranging in size, and endless fields for snowball fights and building snowmen, there's something for everyone at this local hangout.
Jefferson Manor Park – Alexandria

​​​​​​​Virginia

Google Maps: Jefferson Manor Park

This local park has a great sized sledding hill, which conveniently bottoms out at the parking lot. So for those parents not willing to sit in the cold to watch your kids take on the slopes, it's the perfect opportunity to sit in your toasty car while still having a prime view of your little ones having fun. We LOVE a good parent cheat code! Just be sure to get there early to snag a good parking spot and let the fun begin!