Valentine's Day Edition
The season of LOVE is upon us, and frankly, we're looking forward to it! Especially because this year, we're looking outside of the standard dinner reservation and on the hunt for the best unique date ideas in the DMV. This area is brimming with exciting, ever-changing activities; it can be hard to keep up. But we're up for the challenge!

​​​​​​​Celebrate Valentine's Day all weekend at some of these awesome, local spots!
Check out Union Market
Union Market DC

1309 5TH STREET NE WASHINGTON, DC 20002

Where do we even begin?! Union Market is a fantastic melting pot of food, drink, shopping, performance, and art. With numerous food spots to choose from (or sample multiple!), shops to peruse, and entertainment right around the corner, this trendy spot is the perfect place to spend the day, not only for Valentine's Day but any day throughout the year!

We definitely recommend making your way up to their rooftop hangout, Hi-Lawn, where you'll find indoor and outdoor seating, including firepits, ensuring a great atmosphere. Oh, and make sure to grab a picture at their iconic heart mural, created by internationally acclaimed street artist, Mr. Brainwash, in collaboration with former First Lady, Michelle Obama. Not only is it a beautiful art piece, but with a powerful and important message behind it.

Go see for yourself - you'll be happy you did!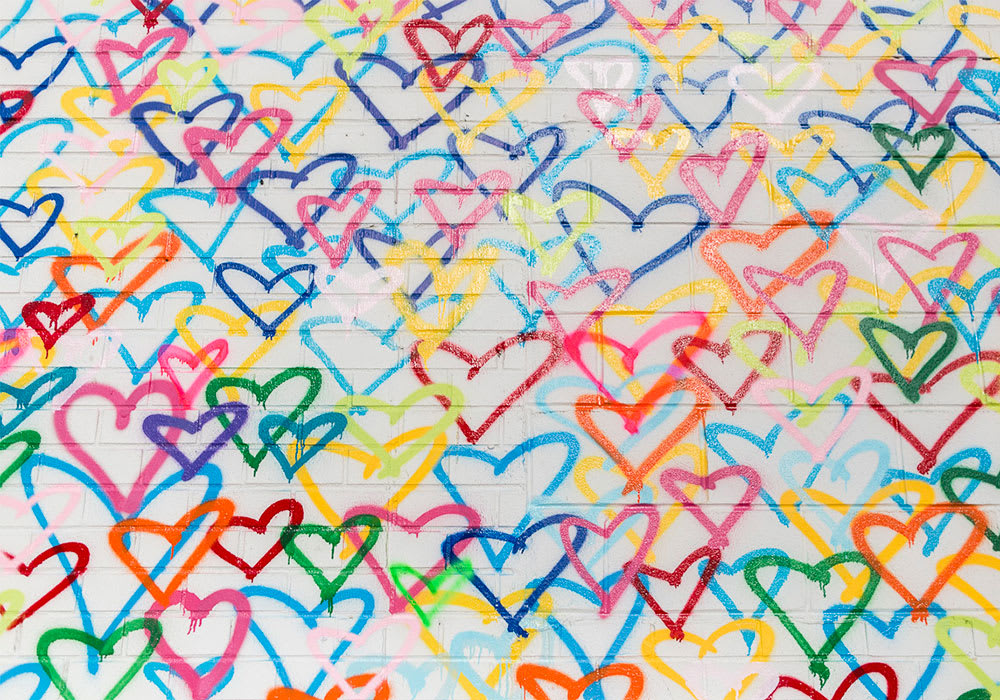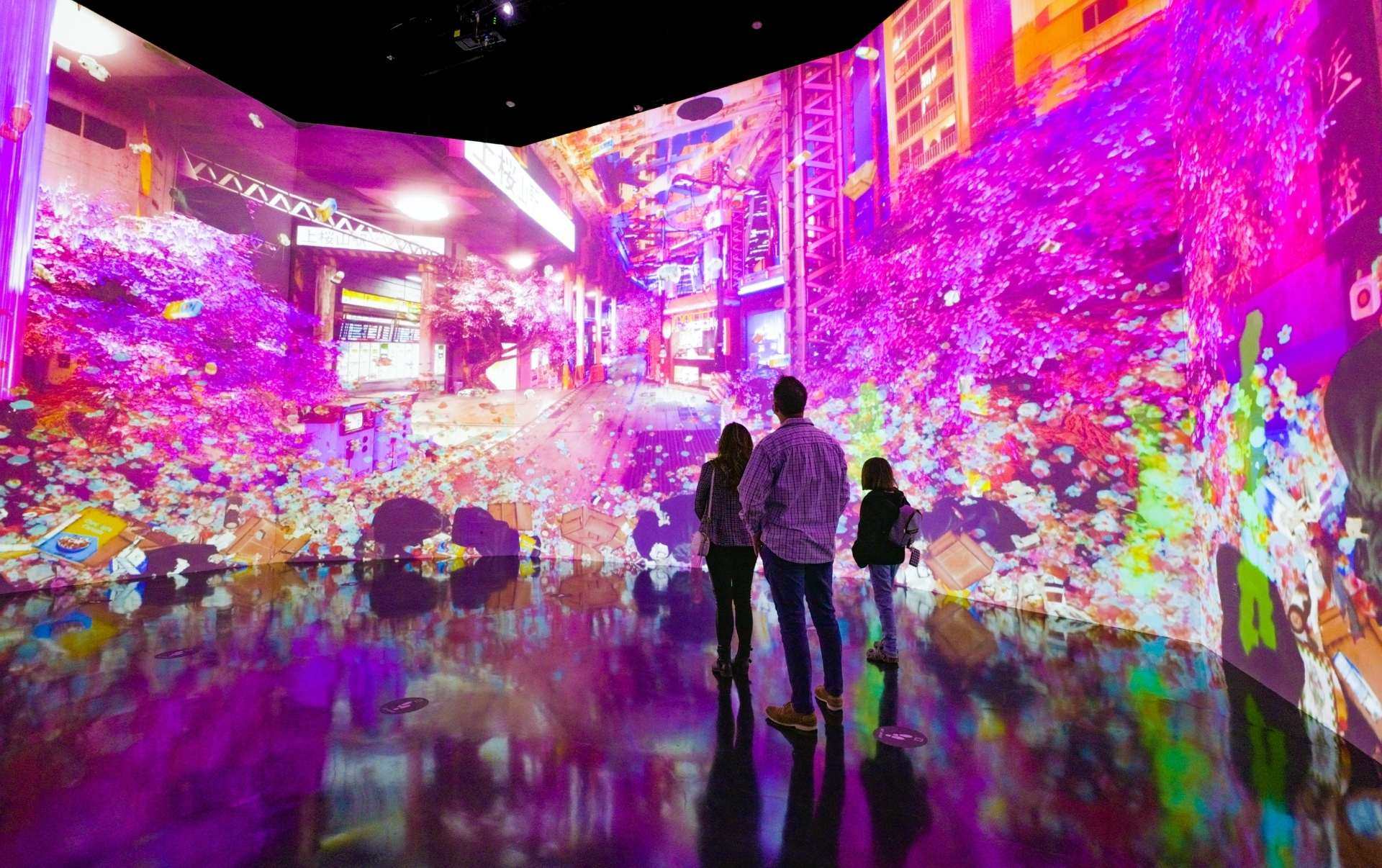 Visit a Museum​​​​​​​
Washington, DC Museums

*varying locations*

There's never enough time to take advantage of all the incredible Museums that the DMV has to offer, but Valentine's Day is the perfect excuse to try! Whether you prefer classic locations, like the National Gallery of Art, the Hirshhorn, or the Renwick Gallery; or crave immersive, "new age" exhibits, like the ones found at Artechouse,

there is something for everyone to enjoy!
Visit a Museum
*varying locations*

​​​​​​​Another highly underrated date night idea (IMO) is visiting a local comedy club! Who doesn't love to laugh?! While you'll sometimes catch some well-known comedians, a lot of the time you're supporting up-and-coming, local talent, which makes it that much more special! Plus, with 2-drink minimums being a common rule, it's a good excuse to loosen up and share some laughs with the ones you love.

Some spots to check out: DC Improv, Underground Comedy DC, the Baltimore Comedy Factory, or local open mics at Arlington Taphouse or Rock Bottom in Bethesda.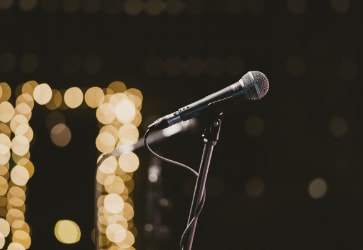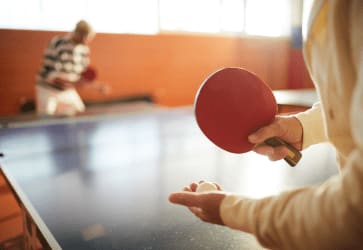 Visit a Museum​​​​​​​
*varying locations*

​​​​​​​Whoever said games are only for kids, LIED! Game-style dates are the new rage, and there's no shortage of options if this is up your alley. Whatever style of friendly competition you're craving, chances are you can find it in the DMV.

Love to golf? Check out Top Golf (multiple locations) for a driving range vibe, or Swingers in Dupont Circle for a classic round of mini-golf, accompanied by great cocktails and some of the best street food the District has to offer. Bowling? No problem! Pinstripes in Georgetown pairs great Italian food with 10-pin bowling and bocce ball. Craving some Ping Pong? Make your way over to Spin, an iconic ping pong hall serving up food, drinks, and endless table tennis.

All of these places guarantee an unforgettable date night, bringing out the best types of nostalgia while experiencing the high-level atmosphere DC never fails to bring.
Visit the Sculpture Garden
Sculpture Garden Tour

7th St and Constitution Ave NW

So good it deserves its own section; the Sculpture Garden at the National Gallery of Art is a wonderful (and free) spot that is definitely worth adding to your stops for the day. Enjoy the fresh air and beautiful landscaping while simultaneously witnessing some of the most impressive installations in the area!

Stop by the Pavilion Cafe for a bite to eat while you pass through, and enjoy the panoramic views of the garden and the annual outdoor ice-rink all nestled into one, casually elegant, winter wonderland. Don't forget to grab a picture of the iconic AMOR sculpture (by Robert Indiana) in honor of love.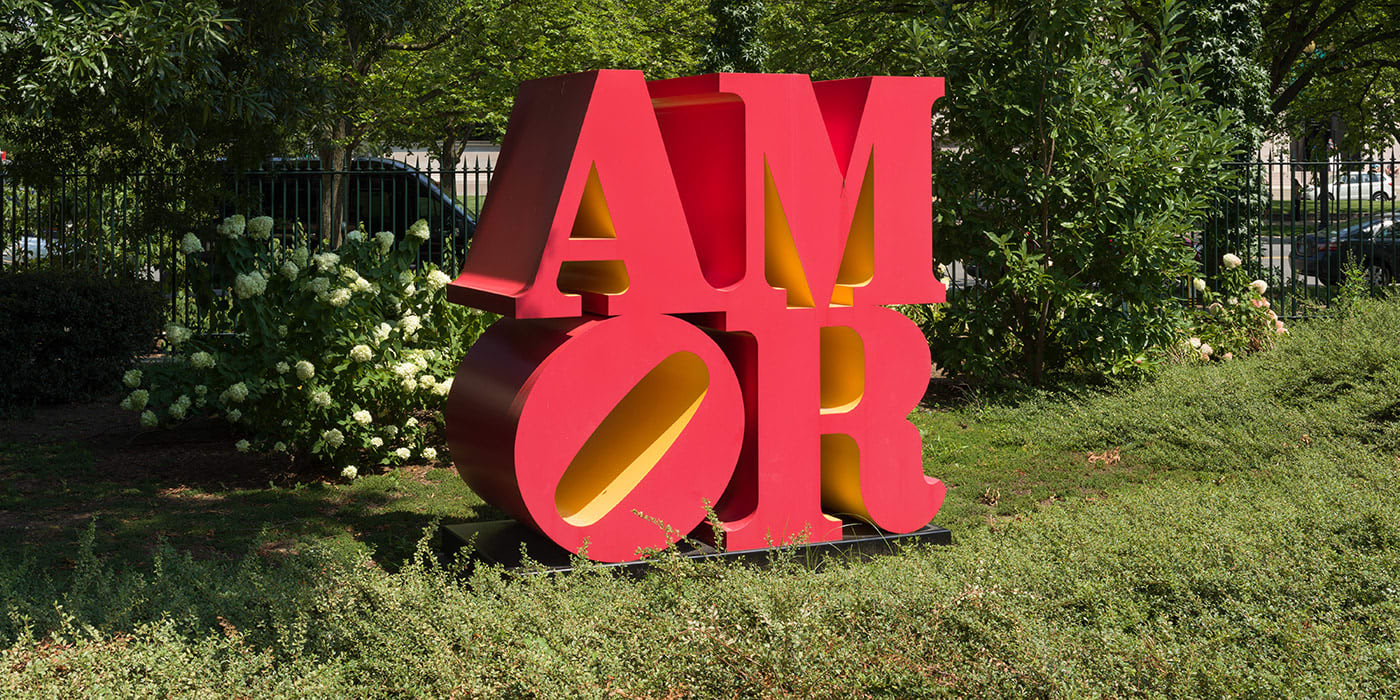 Original artwork by: Robert Indiana; conceived 1998, fabricated 2006

​​​​​​​Photo sourced from: Sculpture Garden Tour
Go for a Hike​​​​​​​
15 Jaw-Dropping Hikes In and Near Washington, DC for All Levels

*varying locations*

While this might not be the most 'unconventional' idea for a date, it is definitely one that gets overlooked! The positive effects of getting out into nature and enjoying some fresh air and Vitamin D are undeniable, and something we should all try and take more advantage of. Why not make it a date?

Yet another great thing about the DMV is, in addition to having everything city life has to offer, we're also surrounded by great hiking trails for people of all ages and fitness levels! Some of our favorite spots for long-distance hikes are Sugarloaf Mountain, White Oak Canyon Trail, Great Falls Trail, and the Maryland Heights Trail. Don't have all day? There are also tons of local trails to check out, like the Washington, Baltimore & Annapolis Trail, Rock Creek Park, any one of the 3 trails within Bull Run Regional Park, and Theodore Roosevelt Island.

​​​​​​​Whether you want to stay local, or are willing to drive a bit for the best views, there is a hiking trail that fits your bill!
Visit a local
​​​​​​​Winery, Brewery, or Distillery
*varying locations*

We love any opportunity to support local business, especially when it involves a drink! Thankfully, the DMV is full of awesome wineries, breweries, and distilleries to visit, so whatever your drink of choice is, you're covered! No better excuse than Valentine's Day to check out a place you haven't tried before - some of our favorite spots: Bluejacket Microbrewery, One Eight Distilling, Calvert Brewing Company, and Barrel Oak Winery and Farm Taphouse. However, the options are seemingly endless!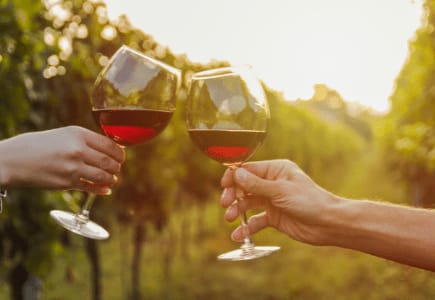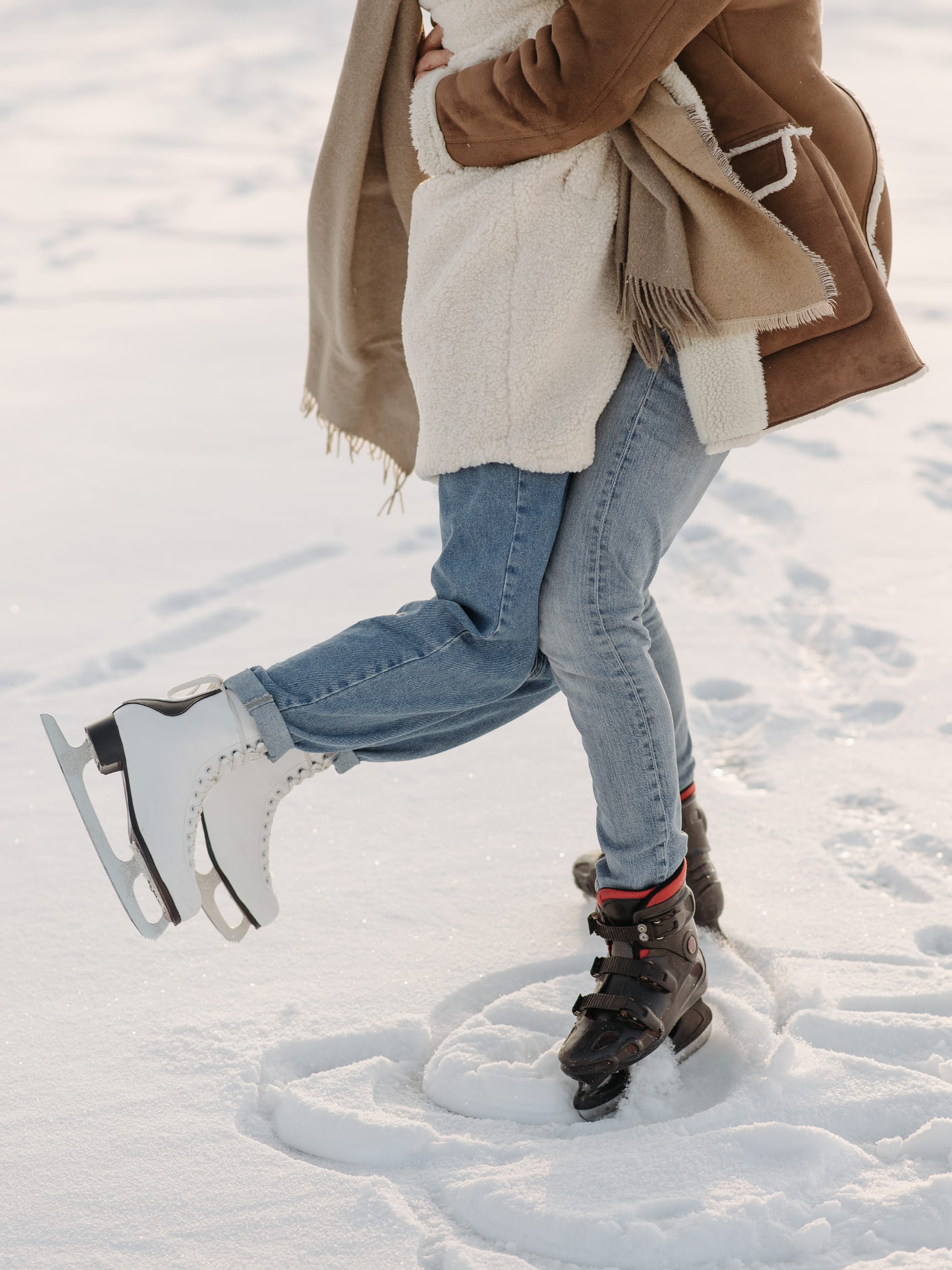 Go Ice Skating
*varying locations*

​​​​​​​Ice skating, much like mini-golf, has a familiar hint of nostalgia; which makes it the perfect winter date idea. Make the most of the season by taking advantage of the many pop-ups, outdoor ice skating rinks in the DMV.

For those in DC, check out the seasonal rinks at The Wharf, the National Gallery of Art, or Canal Park in Navy Yard. For Marylander's, the Silver Spring Ice Rink, or Quiet Waters Park in Annapolis are both great options! And last but certainly not least, Virginian's, the Pentagon Row outdoor rink is conveniently located in the heart of the plaza, and is the largest outdoor rink in Northern Virginia (and second-largest in the entire state).

Don't miss out on this seasonal opportunity to potentially uncover a secret talent (Winter Olympics 2026, here we COME?!), or at the very least, enjoy a good laugh with your better half.
Wherever you find yourself this Valentine's Day, we wish you health, good fortune, and lots of LOVE!